For congregations in competitive real estate markets like California, it can be difficult to balance the need for funds to support church operations and programming with the need for administrative and worship space. Right-sizing your church building is possible, and DCG Strategies has helped many religious organizations do just that. Whether you're looking for larger or smaller church buildings for sale, have extra land to develop or want to acquire some real estate to benefit your community, DCG can work with you to identify the best options to maximize your church's mission. Learn more about creative real estate solutions, why DCG works so well with congregations, and discover three potentially advantageous church buildings that are currently on the market.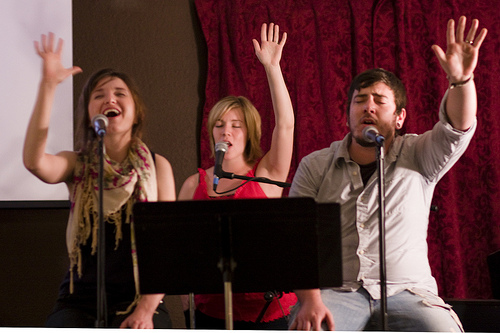 Mission-Based Solutions for Church Buildings for Sale 
It's common for churches to be land-rich but cash-poor. Consider a familiar scenario of a church that was founded 50 or 60 years ago with a skyrocketing real estate value, but the current congregation finds it hard to financially support the building's upkeep as well as its missions. This kind of situation is a strategic opportunity to right-size the church building while also contributing to the community in a major way. The congregation could start researching new church buildings for sale, and sell its original land to an affordable housing developer. Or, if the land isn't suitable for housing development, they offer it for sale outright and designate the funds for a separate project. In some cases, it may be more appropriate to keep the building and lease part of it to a like-minded, mission-based organization. There are endless mission-based uses for church real estate that positively impact communities for years to come.  
Why DCG Strategies?
Most real estate companies are focused on one thing: getting the most money for their clients and for themselves. At DCG Strategies, we view our real estate expertise as a tool to help us affect positive change in our communities. We want the same things you do like building safe physically and spiritually healthy neighborhoods with support systems for those who are struggling. We understand that your mission is the main priority, and real estate profits likely come second. We know the end goal is positive whether your organization is looking to maximize your resources or use your real estate to give directly to the community. Working primarily with churches, nonprofits and education institutions also allows us to stay attuned to the needs of many groups in our area and the community as a whole. Unlike other commercial real estate companies, we often broker deals between two congruent organizations with mutually beneficial missions and goals.
Church Buildings for Sale
If your congregation or organization is considering a real estate move, feel free to check our website for current listings including church buildings for sale or lease. Here are three that might be of particular interest:
o   This beautiful, well-maintained worship space offers approximately 14,000 square feet of building space with ample parking. It has a flexible layout — classrooms that can be converted to office space, etc. — and a large kitchen and social hall. This property would be perfect for a church, nonprofit or school.
o   The location of this property makes it appealing to a nonprofit, daycare or other community organizations. It sits in a residential neighborhood near a library and a large park, but also has convenient freeway access. This area is an Opportunity Zone, as well — potential new owners will have access to funding and tax benefits. 
o   This property consists of 81,893 square feet of space and is situated in the heart of East San Jose in a residential area. With over nearly 2 acres wand more than 25 total rooms and a full-size gymnasium, the property is ideal for a charter school or daycare looking to expand to a satellite location or establish a new campus.
Interested in any of these church buildings for sale or have questions about how DCG Strategies can help? Contact us to speak with an experienced, understanding member of the DCG Strategies team.