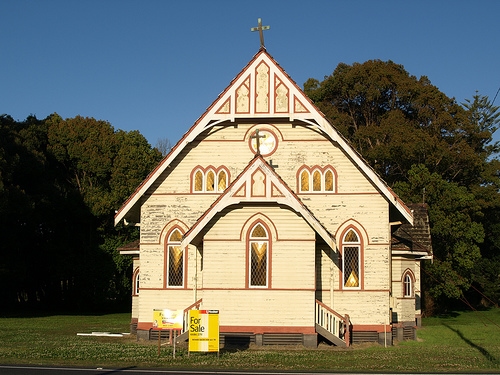 Seeing 'for sale" signs in front of churches has become an all-too-common site as attendance declines and congregations age. Planting a new church poses great opportunities and challenges, and should be approached like a business.
Image source: Flickr CC user Katrin We've just heard two different stories about congregations that planted churches. The aptly named
Church of the Open Door
recently started a new church in Vermilion, Ohio. When the congregation went looking for buildings this past summer, an opportunity to buy a former school administrative office seemed to fall from heaven. About 70 families are pleased to report that they'll no longer have to drive 20 minutes to their main campus in the next town for Sunday services. By all accounts, their church planting is going well. So far, so good.